6-way fuse holder with 5-way busbar and cover, suitable for Mega fuses.

Technical data
Dimensions (L x W x H including cover): 181.5 x 88 x 50.9 mm
Distance between the mounting holes: 160 x 61 mm
Mounting holes: 4x 6.2 mm Ø
Connector bolts/nuts: M8

Material: Steel, galvanised

Load capacity: 32 V, total max. 250 A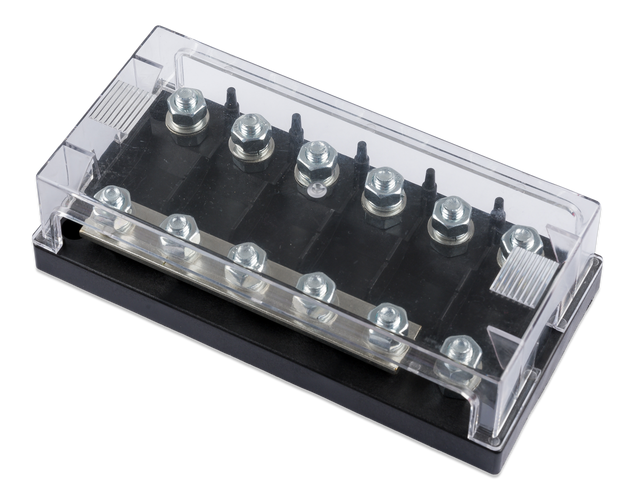 Note
Supplied without fuses. These are optionally available and must be selected according to requirements.
Included in delivery: 1x plastic support plate, 1x cover, 1x 5-way busbar, 12x M8 screw, 5 x M8 nut (flat), 14 x M8 nut (standard), 19x washer, 12x spring washer. The item comes as a kit.
For application in maritime environments, we recommend using corrosion protection products such as WetProtect.